Why Public Health?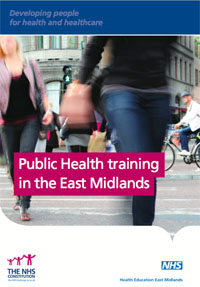 Have you considered specialising in public health?
Are you passionate? Do you possess the drive and vision to make all our lives better by improving how and where we live?
Are you a leader, facilitator and skilled communicator?
A strategic and critical thinker whose field of vision always encompasses the 'bigger picture'?
Do you enjoy statistics and finding evidence-based solutions to complex problems?
And do you believe that we all have the right to better health?
Could you be a public health consultant?