National Population Health Fellowships 
Our National Population Health Fellowship for NHS healthcare staff in England aims to develop and grow a workforce of professionals who will incorporate population health into their everyday jobs. The learning programme element of the Fellowship, delivered by the School of Public Health in Yorkshire and Humber, has been accredited by the Rotal Society of Public Health.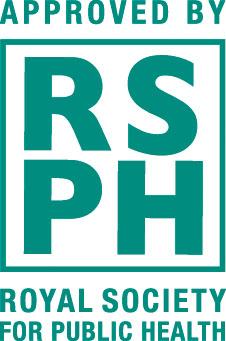 The application process for cohort 4 is now open. If you are interested in applying for Cohort 4, or would like further information you can contact the relevant region using the email addresses below. 
Population Health 
Population Health is an approach aimed at improving the health of an enitre population. It is about improving the physical and mental health outcomes and wellbeing of people, while reducing health inequalities within and across a defined population. It includes action to reduce the occurrence of ill-health, including addressing wider determinants of health, and requires working with communities and partner agencies. 
Fellows have been recruited from a wide range of backgrounds including nursing, pharmacy, medicine, speech and language therapy, dietetics, orthotics and physiotherapy. They are seconded part-time (for two days per week) to the Fellowship, alongside their permanent post, and will experience a mixutre of blended and experiential learning. The aim is to encourage and support the development of population health strategies and approaches within the NHS and wider community. This programme is linked to other training pathways on population health. 
For more information email: populationhealthfellows@hee.nhs.uk
Population Health Fellowship
Our third cohort started in September 2022, you can see an overview of our current Fellows and their work further down this page.
If you are an organisation that would be interested in hosting a Fellow, or would just like further information about the Fellowship, you can contact the relevant region:
Midlands and East: Publichealthtraining.wm@hee.nhs.uk
North West: phpn.northwest@hee.nhs.uk
South West: PublicHealth.SW@hee.nhs.uk
London: lara.hogan@hee.nhs.uk
North East and Yorkshire: Val.Barker@hee.nhs.uk
South East: WXPublicHealthSchool.SE@hee.nhs.uk
East of England: fellowships.eoe@hee.nhs.uk