Academic


Welcome to the Academic Foundation Programme in the East Midlands.
We offer 48 posts in the region. We currently have 10 leadership posts in LNR, 17 research posts in LNR and 21 in Trent. Our programmes are run in conjunction with the Academic School headed by Dr Jonathan Barratt and the Universities of Leicester and Nottingham and we aim to provide an entry point into an academic career that allows you to develop alongside Academic Clinical Fellows and Clinical Lecturers. We offer a wide range of projects and departments to work in which include:
General Practice
Psychiatry at St Andrew's in Northampton and the Institute of Mental Health in Nottingham, both very innovative organisations who will provide a unique opportunity in psychiatry.
Paediatrics
Medicine including cardiology, diabetes, nephrology, respiratory medicine
Urology
Pathology
Peri-operative medicine
Leadership and Management with an NHS sponsored leadership qualification, the Mary Seacole course, with a choice of projects from a wide range of departments including quality improvement, medical education, and management with a senior director.
For LNR projects and further details of the academic school  please see:  https://www2.le.ac.uk/colleges/medbiopsych/research/clinical-academic-training
Our academic trainees benefit from a £500 bursary to support their attendance at meetings and to present their work, they also attend teaching sessions with the Clinical Fellows and have motivated academic supervisors with a track record of developing our foundation doctors' careers.
More information and the individual job descriptions can be found at Academic Recruitment Pages
Our academic leads are 
Dr Rob Dineen University of Nottingham  MS-IATadmin@nottingham.ac.uk 
Professor Matt Bown University of Leicester mjb42@leicester.ac.uk
If you have queries about the clinical rotations paired with the academic posts please contact the Foundation TPDs in the relevant Trust.
Trainee Testimonial - Dr Katherine Hull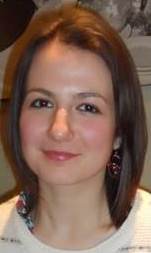 During my academic foundation training in Leicester there has been a wealth of opportunities to learn and develop, both clinically and academically. In being attached to one of the top universities there is a great variety of research projects to be a part of. I have been able to develop my own project as well as shadow the work of other teams. In addition, I have found the department encouraging and flexible, allowing me to pursue a number of interests. This has given me a broader experience of research than would have otherwise been possible.
Since transitioning from Foundation Year 1 to my current academic post I have developed more confidence, skills and insight into the path of a clinical academic. This progression was significantly aided by the training and guidance offered. I am well supported by both clinical and academic supervisors who have much knowledge and experience. Leicester has an excellent training culture offering sound careers advice and support; I feel well prepared for applying to the next stage of my training.