Respiratory Medicine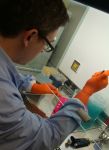 The region contains one of only three biomedical research units in respiratory medicine. We are a national leader in respiratory research.
Excellent interventional training, a strong focus on research and lots of opportunities to develop your career in internationally recognised centres. These are just three reasons why you should consider training in Respiratory Medicine in the East Midlands.
Boasting two of England's top ten cities, the East Midlands is a vibrant and thriving region offering world-class music, theatre and art, some of the UK's most beautiful countryside and a rich history and heritage. Keep reading to find out more about why you should train in Respiratory Medicine in the East Midlands.
Centres with a strong international reputation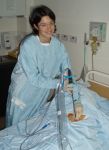 King's Mill Hospital, Mansfield is a UK wide training centre for medical thoracoscopy.
When you train in Respiratory Medicine in the East Midlands you're joining a nationally and internationally recognised team of experts. The Nottingham Respiratory Research Unit is one of the leading respiratory research centres in the UK, integrating research with clinical care to achieve a proven track record of positive participant experience.
Leicester's Adult Respiratory Group has gone from strength to strength in recent years and is now generally regarded as one of the strongest in the UK with an established international reputation. This group is based at the Glenfield Hospital which has an impressive record of innovation and you'll be expected to contribute to the continued development of this world-class service.
As well as these leading facilities you'll benefit from spending time in a range of important centres to gain experience in:
medical thoracoscopy
interventional bronchoscopy
endobronchial USS
An increasing portfolio of interventional procedures including LAVAT, EBUS-TBNA, radial ultrasound, cryobiopsy and Chartis assessments
A strong record of research success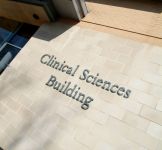 Respiratory medicine in Nottingham contributed 11% of all the patients entered into CLRN respiratory trials in England.
When you come to the East Midlands you'll be encouraged to participate in research and we have both Academic Clinical Fellow and Academic Clinical Lecturer posts available.
A high proportion of our trainees take a higher degree and you'll benefit from a 'training day' programme linked to the respiratory curriculum and an opportunity to sit on an active specialist education committee that is represented by all hospitals in the region.
Leicester's Adult Respiratory Group is also a leading centre for research. 5 of the 20 most highly cited papers in asthma since 2002 have been published by the group and, in 2012, this track record of success was recognised by the award of one of just three NIHR biomedical research units. This means you will develop your career alongside international experts at a £3 million state of the art clinical assessment facility.
A low cost of living just 67 minutes from London
As well as a strong training programme giving you wide experience at internationally renowned centres of excellence, there are lots of other compelling reasons to train in Respiratory Medicine in the East Midlands.
Nottingham and  Leicester are two of England's top ten cities each boasting a top 25 University. The unique geography of the reason means that you will gain experience in other major centres across the region without the need to move home or commute, with the towns and cities of Derby, Northampton, Chesterfield and Lincoln also easily accessible.
The East Midlands also boasts:
A low cost of living - the average house price is 25% lower than the South West, 44% lower than the South East and 62% lower than London
Superb transport links - Leicester is just 67 minutes from St Pancras International station while East Midlands Airport is a major international terminal serving over 90 destinations
World-class culture - visit museums, art galleries, an international film festival and music venues that attract the world's best pop, rock and classical performers
History and heritage - from the resting place of King Richard III to the legend of Robin Hood, the East Midlands boasts a rich and interesting history
For more information, email our Training Programme Director:
Dr Pranab Haldar - ph62@leicester.ac.uk