Renal Medicine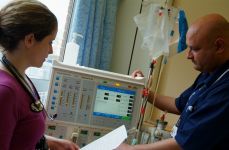 We provide expert training in all aspects of renal replacement therapy
If you're looking to specialise in Renal Medicine then the East Midlands is the perfect place to train. With one of the largest and most complete training programmes in the UK, you'll develop your career in the company of nationally and internationally renowned clinicians, patient services and research groups at two of the UK's leading transplant and nephrology centres.
And, thanks to the geography of the region you will benefit from high quality training at a range of city and district hospitals without the need to move home. All rotations are designed with your work/life balance in mind and you'll benefit from world-class sport, music and culture and low house prices while being less than 70 minutes by train from London and Birmingham.
Keep reading to find out more about why you should train in Renal Medicine in the East Midlands.
Renal Medicine training in the East Midlands gives you plenty of experience and opportunities to pursue your interests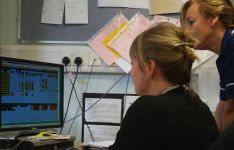 Training as part of a multi-professional team
single accredit in renal medicine
dual accredit in renal medicine and general internal medicine (GIM)
triple accredit in renal, GIM and intensive care medicine
You will gain lots of experience in both renal medicine and GIM through structured training programmes complemented by a formal teaching programme as well as sub-specialty raining and teaching rotations at all units. In addition you will be strongly encouraged to pursue areas of your own interest, with many research, quality improvement, teaching and medical education opportunities available and support offered if you want to undergo an 'out of programme' experience.
If you want to train at less than full time then the East Midlands is also the perfect place to develop your career. We have an established track record in supporting trainees who wish to undertake a minimum of 5 sessions training each week and extend your overall training time.
Learn from internationally renowned experts at some of the UK's leading centres
When you train in Renal Medicine in the East Midlands you'll get lots of opportunities to develop all your core nephrology skills in renal biopsy, tunnelled dialysis catheter insertion and placement of peritoneal dialysis catheters. In addition, the well supported SpR on-call for renal medicine at the tertiary referral centres exposes you to the breadth of nephrological emergencies required to gain sufficient experience for CCT.
Your training will include general nephrology training, haemodialysis training, peritoneal dialysis and home therapies training, acute kidney injury and high dependency care and renal transplantation. You will also be encouraged to develop skills in areas that interest you including those mentioned and sub-specialty clinics in renal-obstetric medicine, nationally recognised young adult transitional care clinics and specialist vasculitis clinics.
The Leicester haemodialysis network is also one of the largest and most established in the UK and an internationally renowned research centre for IgA nephropathy. Nottingham have nationally recognized experts leading basic science research in vasculitis and renal bone disease and clinical research in acute kidney injury. Derby is the base hospital for the current National Clinical Director for Renal Disease, with world leading experts researching the cardio-renal syndrome while Northampton General Hospital has an outstanding home haemodialysis unit and a state of the art new, purpose built dialysis unit.
Low house prices, great transport links and access to a world-class social life
We provide comprehensive training in all aspects of Kidney Disease and General Internal Medicine, in 'state of the art facilities' across the East Midlands.
The East Midlands is one of the UK's most vibrant and thriving regions, and it's just 67 minutes from Leicester to London by train. House prices are 44% lower than the South East and 25% lower than the South West while the M1, a superb rail network and East Midlands Airport mean getting about is easy.
The proximity of the towns and cities in the region to each other means you'll get a great work/life balance and there's no shortage of things to get up to when you're not training. From superb concert venues, comedy clubs, pubs and restaurants to international events such as the British Grand Prix, Leicester's Diwali celebrations and the Derby film festival, there's something for everyone.
For more information contact one of our Training Programme Directors:
Dr Ricky Bell - ricky.k.bell@uhl-tr.nhs.uk
Dr Joanna McKinnell - joanna.mckinnell@nhs.net 
North: Naveed Khawaja Naveed.Khawaja@nuh.nhs.uk
South: Christine Cusu cristina.cusu@uhl-tr.nhs.uk
Or contact one of our trainee representatives:
Zoe Pittman – zoe.pittman3@nhs.net
Matthew Graham-Brown – matthew.graham-brown@uhl-tr.nhs.uk