SuppoRTT for Trainees: what we offer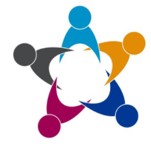 We can offer the following which can be undertaken during your absence or on your return to training:
Free coaching or counselling -

see documents below for the coaching referral form 

Free study skills/exam support
Referral to Occupational health
Funding for external courses directly related to your return to training (courses should ideally be undertaken immediately prior or post your return date however we can be flexible with this).  Examples of acceptable courses are: ALS, ATLS, APLS, GP Update, GAS Again etc. We are unable to fund exam revision courses -

see documents below for the funding request approval form and claims guidance

Funding for childcare/travel expenses incurred during KIT days (NB - we do not fund KIT days themselves) 
SuppoRTT training courses via webinar for both trainees and trainers (see Accent Course Manager for booking) - details of our next round of webinars can be found here
Pandemic resources – developed in response to Covid-19 and includes a guide on remote consulting and resources for shielding trainees
Click below or email SuppoRTT.em@hee.nhs.uk for further information.
We are part of the Professional Support & Wellbeing (PSW) Service and trainees returning to training after a period of sustained absence may also benefit from the wider support offered to all trainees for example, exam and study support, coaching, counselling and more. Click here for details or email the PSW team: psw.em@hee.nhs.uk